ScreenShots
I hope there is someone who actually takes a look at these things, cos I spend time doing this you know. I have to take the pics, make sure they are in 640x480 and JPEG. Not that I mind, in fact I want more pics. I'll may even do something for the most humourous pic sent in, don't forget to add your comments, or I'll just add my own.
| | |
| --- | --- |
| NB Submitting isn't actually working, just send your pic(s) to Duke. Don't forget your comment! | |
This shot comes to us from NoToRiOuS. He did send me two shots but they were nearly identical. I chose this one to be the best of the two. Maybe I'm just lazy.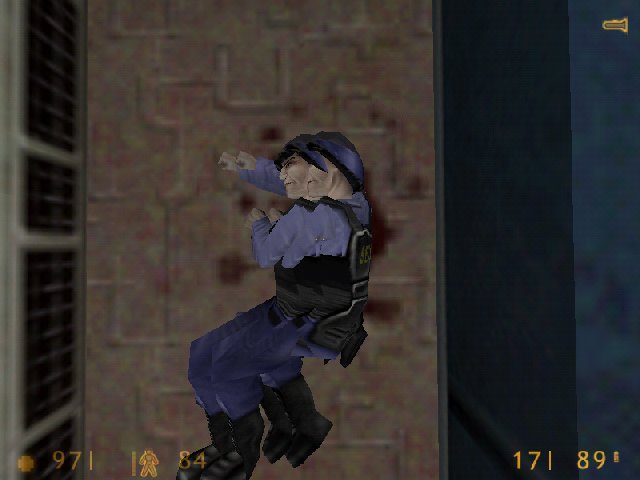 Now this is just plain weird. But I like it. Reminds me of that episode of the X-Files.